Thank you for exploring your giving options!
We are excited to announce that we are in the process of transitioning to a new online contribution system called Pushpay. We believe this will make your giving easier and more convenient. Not only can you give online as before, but you also have the ability to give via text. We will soon be transitioning away from PayPal, so we ask you to begin using the new system now. The PayPal link will be disabled 12/1/2020. If you have a recurring gift scheduled through PayPal, we ask that you set up a new one through the Pushpay system, and then be sure and cancel your existing one in PayPal. If you have any needs with using the new process, or canceling your existing schedule, just call the office.
Use the red Give button below to access the new system through Pushpay.
To give via text: send the phrase GIVE2ADAMS to the number 77977. You will receive a link to continue with your contribution. (Please note that message and data rates may apply.**)
----------------------
To give using the old system through PayPal, click the green Give button below. Note, this will be discontinued 12/1/2020.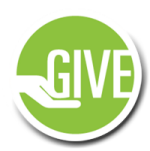 Mailed gifts can be sent to:
Adams Blvd. Church of Christ
c/o Treasurer
3700 SE Adams Blvd.
Bartlesville, OK 74006
For other giving options, such as automated bank and bill pay contributions, please contact the church office.
**When you send 'GIVE2ADAMS' to 77977 you will receive a one time reply containing a link to give to [ADAMS BLVD CHURCH OF CHRIST](1msg/request). Please be aware that Msg & Data rates may apply. For full Terms & Conditions please visit https://pushpay.com/terms. For the Privacy Policy please visit https://pushpay.com/privacy. For help reply HELP or STOP to cancel.